The Cave Diving Group Manual
A M Ward & C P Hayward
The contents of this manual are the distillation of the CDG's knowledge of UK cave diving which is the result of its' history that can be traced back to the earliest dives at Swildon's Hole in 1934 by G. Balcombe and J. Sheppard. It focuses on side mount techniques currently used in UK cave diving. The manual also introduces techniques used farther afield such as backmount configurations, rebreathers, scooters and habitats.
Chapter 1 The Cave Diving Group
Chapter 2 Dive planning
Chapter 3 Equipment and configuration
Chapter 4 Core skills
Chapter 5 Exploring and recording sumps
Chapter 6 Specialist skills and equipment
Chapter 7 Awareness of mixed gases
Chapter 8 Rebreathers
Chapter 9 Dry caving and the cave diver
Chapter 10 Cave diving outside the UK
Appendix 1 CDG Documentation
Appendix 2 Accident analysis
Appendix 3 Further reading
Appendix 4 Emergency contacts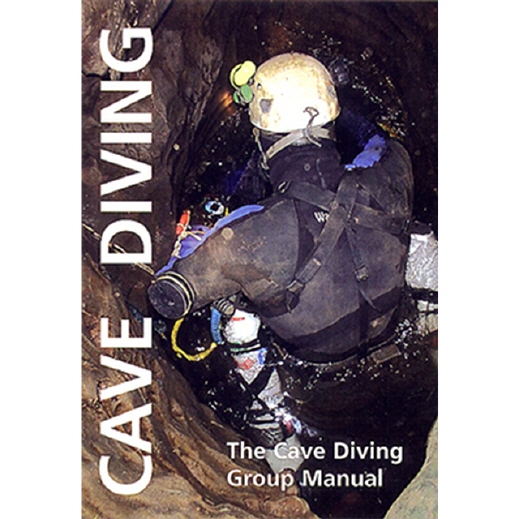 This manual is not designed to teach cave diving but to be used in conjunction with the CDG's mentoring system. Cave diving is a potentially dangerous pursuit and should only be conducted after rigorous preparation and training. The benefits of a good dry caving background can not be underestimated. The CDG (editors and contributors) can not be held responsible for the application of the contents of this manual or any errors within.
| | |
| --- | --- |
| Published by: | Cave Diving Group |
| ISBN No.: | 978-0-901031-04-4 |
| language: | english |
| printing: | 2008 |
| pages: | 208 |
| illustration: | colour photos |
| format: | 17,5 x 25 cm |
| cover: | softcover |