BHB Expedition - Band 14 Afghanistan
von Herbert Daniel Gebauer

Resources on the Speleology of Afghanistan

Das aktuelle Standardwerk zu Karst und Höhlen in Afghanistan. Alle bekannten 278 Höhlen und künstlichen Hohlräume werden - ausgehend von fast 700 Literaturfundstellen - eingehend beschrieben. Ausführliche Annotationen mit rund 770 Fußnoten. Umfangreiches Literaturverzeichnis mit Kurzinhalt, Namensregister und Höhlenliste nach Provinzen.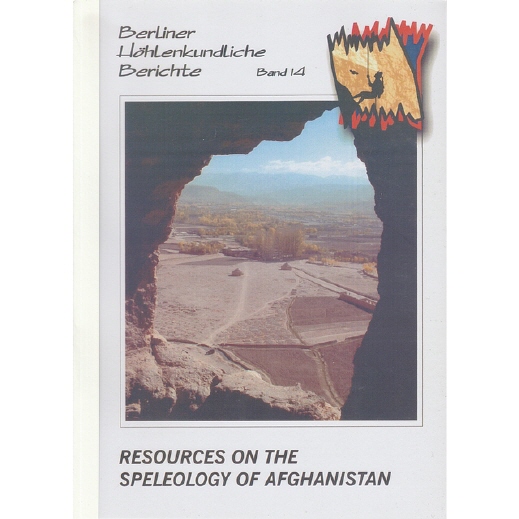 | | |
| --- | --- |
| Herausgeber: | Berliner Höhlenkundliche Berichte |
| Sprache: | englisch |
| Erscheinungsdatum: | 2004 |
| Seitenzahl: | 116 |
| Abbildungen: | schwarz/weiß |
| Format: | DIN A4 |
| Einband: | kartoniert |