BHB Expedition - Band 16 The unknown North of Laos
von J. Dreybrodt & M. Laumanns (Hrsg.)

The unknown North of Laos. Karst and Caves of the Provinces Luang Phrabang and Luang Nam Tha

Zusammenfassung der einzigen bisherigen Höhlenexpeditionen nach Nord-Laos: Eine NL-Tour von 2000, deutsche Studien von 2002/03 und 2003/04, und eine D-NL Expedition von 2005. 68 Höhlen mit 24,3 km Gängen - z.B. das System Tham Nam Eng (3,1 km und 3,5 km) und das System Tham Seua-Nam Lot (2,65 km). Mit ausführlichem Kapitel über die Fledermäuse der Region und neuer biospeläologischer Übersicht für ganz Laos.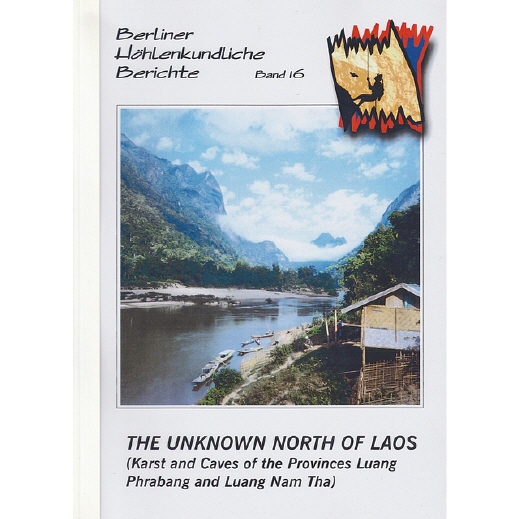 | | |
| --- | --- |
| Herausgeber: | Berliner Höhlenkundliche Berichte |
| Sprache: | Deutsch, englisch, französisch |
| Erscheinungsdatum: | 2005 |
| Seitenzahl: | 114 |
| Abbildungen: | fabig und schwarz/weiß |
| Format: | DIN A4 |
| Einband: | kartoniert |