BHB Expedition - Band 29 Africa Bissau Namib
von Michael Laumann

Atlas of the Great Caves and the Karst of Africa (2nd edition) Part 2: Guinea - Bissau Namibia

Teil 2
Die "Gelben Seiten" zur Höhlenforschung in Afrika. Jedes Land wird detailliert vorgestellt mit jeweils drei Karten (Topographie, Geologie und Karstverbreitung), einer Beschreibung der geologischen Grundlagen, Geschichte seiner höhlenkundlichen Erforschung, einer ausführlichen Liste der längsten und tiefsten Höhlen (mit Plänen), einer Liste nützlicher Adressen sowie einer gründlichen Bibliographie. Massenhaft Höhlenbeschreibungen, Höhlenpläne und Karten.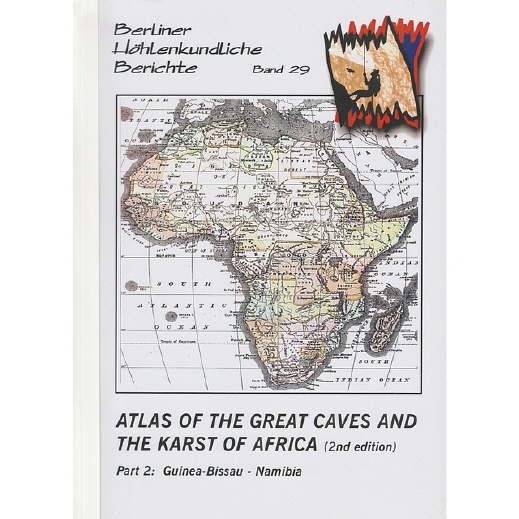 | | |
| --- | --- |
| Herausgeber: | Berliner Höhlenkundliche Berichte |
| Sprache: | englisch |
| Erscheinungsdatum: | 2008 |
| Seitenzahl: | 158 |
| Abbildungen: | schwarz/weiß |
| Format: | DIN A4 |
| Einband: | kartoniert |