BHB Expedition - Band 48 Meghalaya State
Resources on the Speleology of Meghalaya State, India.

Part 4: East Khasi Hills. Section 2

Hills and the Ri Bhoi district in Meghalaya/India. Alphabetical cave directory of far over 700 caves descriptions. Longest cave is Krem Mawkyhrdop (Mawmluh) at 7.2 km. An incredible source for future expeditions as many caves in the East Khasi Hills are still unsurveyed.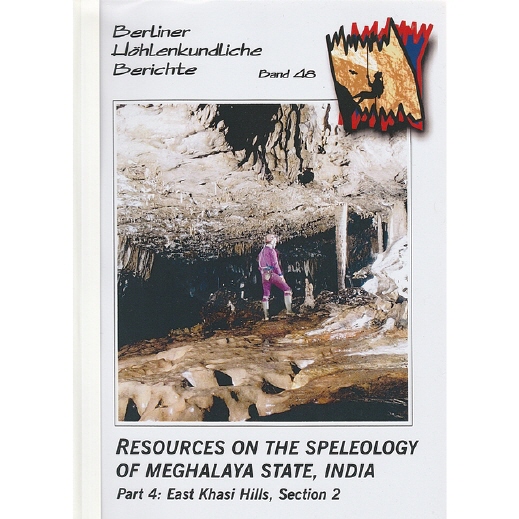 | | |
| --- | --- |
| Published by: | Berliner Höhlenkundliche Berichte |
| language: | english |
| printing: | 2012 |
| pages: | 220 |
| illustration: | b/w |
| format: | A4 |
| cover: | paperback |