BHB Expedition - Band 52 Syndai, Nongtalang,Lakado
by Herbert Daniel Gebauer

Resources on the Speleology of Meghalaya State, India.

Part 5: Syndai, Nongtalang and Lakadong.
This volume describes the southwestern corner of the Jaintia Hills in Meghalaya, NE India. Nearly 100 karst sites and caves are described in detail, the longest of which is Krem Lashing (Jaintia Hills District) at 3,086 m. Many caves still await documentation. Consequently, this is a publication for dedicated expedition cavers.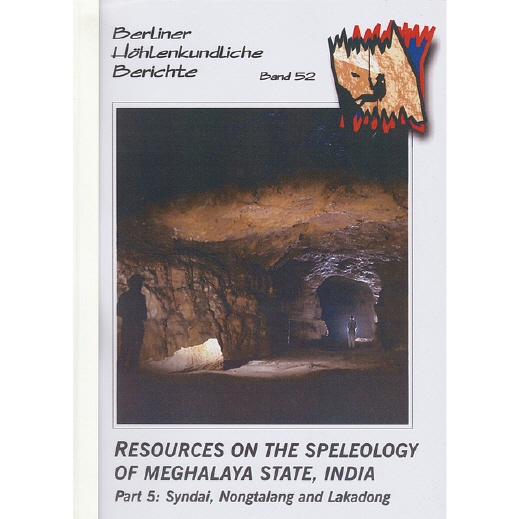 | | |
| --- | --- |
| Published by: | Berliner Höhlenkundliche Berichte |
| language: | english |
| printing: | 2013 |
| pages: | 122 |
| illustration: | b/w |
| format: | A4 |
| cover: | paperback |