Proyecto Cerro Rabon - Oaxaca
Report of the speleological expeditions. With cave maps and discriptions.

Including contributions on:
Expedition history, forest ecology, ethnography, geography, geology, hydrogeology, karstification, speleogenesis and archaeology.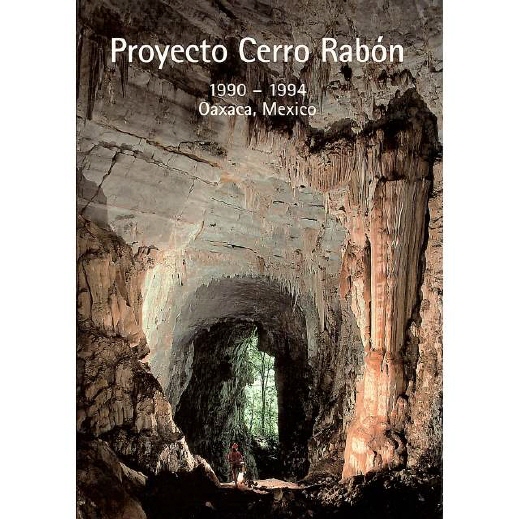 The massif of Cerro Rabon is situated in the central part of Mexico (state of Oaxaca) at the eastern margin of the mountain chain of the Sierra Madre Oriental; locally called the Sierra Mazateca. This intensely karstified limestone plateau towers over 2000 meters above the tropical lowlands of the Gulf of Mexico.

Some of the highlights of the international Cerro Rabon expeditions are:
- A huge cave system with an acutual surveyed lenght over 19 km going down to -1181 m has been explored.
- A total of 120 caves have been surveyed as of 1994. They are connected by surface surveys of over 20 kgm.
- An extensive archeological survey was carried out in 1992 and 48 postclassic sites have been found an documented.
- New species living in the water in the deepest part of the cave system have been found in addition to exciting bone descoveries near the surface.
Published by:
Speleo Project
ISBN No.:
3-908495-02-4 (softcorver)
3-908495-03-2 (hardcover)
language:
english, french, german
printing:
1996
pages:
192
illustration:
S/W, many pictures and maps
format:
21,5 x 30 cm
cover:
softcover or hardcover