Cave Rescuers Manual
English translation from French by Tony & Denise Knibbs.


This manual is a combination of the knowledge, research and hands-on experience of the SSF in the underground environment. Its general organisation, members and collaborateurs are all involved.
Comprising almost 100 pages, the manual deals with the equipment and techniques needed to evacuate a casualty.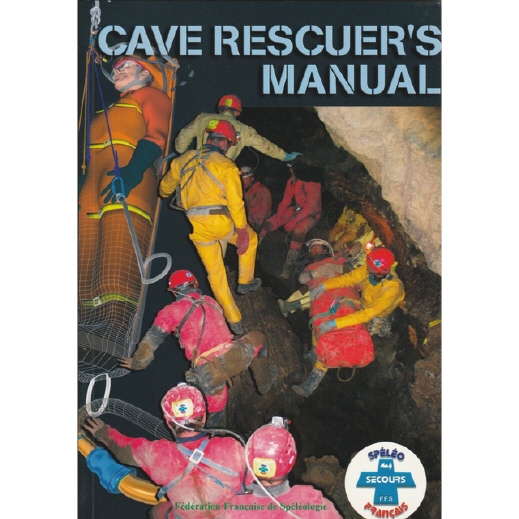 English translation from French by Tony & Denise Knibbs.

This manual is a combination of the knowledge, research and hands-on experience of the SSF in the underground environment. Its general organisation, members and collaborateurs are all involved.

Comprising almost 100 pages, the manual deals with the equipment and techniques needed to evacuate a casualty.

With almost 30 years of experience the SSF offers this manual, aiming to share and pass on their knowledge for the benefit of all who may have the misfortune to require rescue assistance.
Bernard Tourte, Vice-president FFS

Summary of Contents:
The French Cave Rescue Organisation Spéléo-Secours Français (SSF)
The Call-out Phase
The Rescue Operation
Equipment
Evacuation Techniques
| | |
| --- | --- |
| Published by: | Federation Francaise de Speleologie |
| ISBN No.: | 2-7372-0123-3 |
| language: | english |
| printing: | 2006 |
| pages: | 100 |
| illustration: | graphics, photos colour |
| format: | 14,7 x 22,7 cm |
| cover: | softcover |