BHB Expedition - Band 32 North of Laos Partl 2
von Joerg Dreybrodt & Michael Laumanns

The Unknown North of Laos. Part 2 2006-2008: Karst and Caves of the Provinces Luang Phrabang, Luang Nam Tha, Xieng Khouang, Houaphan and Vientiane.

Fasst die Resultate der internationalen Expeditionen nach Nord-Laos von 2006 bis 2008 zusammen. Über 27 km Gangstrecken von 59 Höhlen. Enthält eine Studie zur Wasserchemie der Höhlen bei Viengxai sowie eine detaillierte biospeläologische Übersicht von ganz Laos.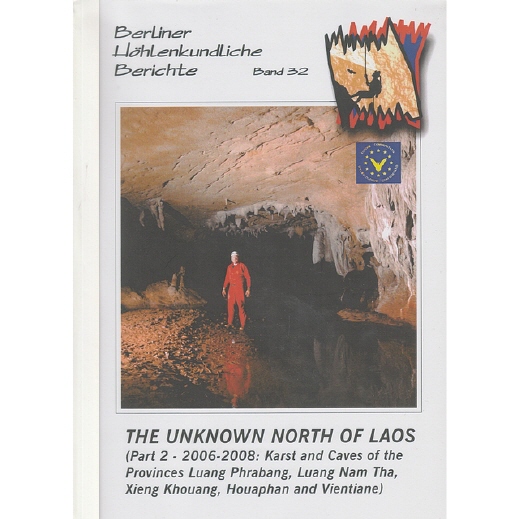 | | |
| --- | --- |
| Herausgeber: | Berliner Höhlenkundliche Berichte |
| Sprache: | englisch mit deutscher und französischer Zusammenfassung |
| Erscheinungsdatum: | 2008 |
| Seitenzahl: | 143 |
| Abbildungen: | farbig |
| Format: | DIN A4 |
| Einband: | kartoniert |